Welcome to the official website of the
Xi Zeta Omega Chapter
of Alpha Kappa Alpha Sorority, Inc.!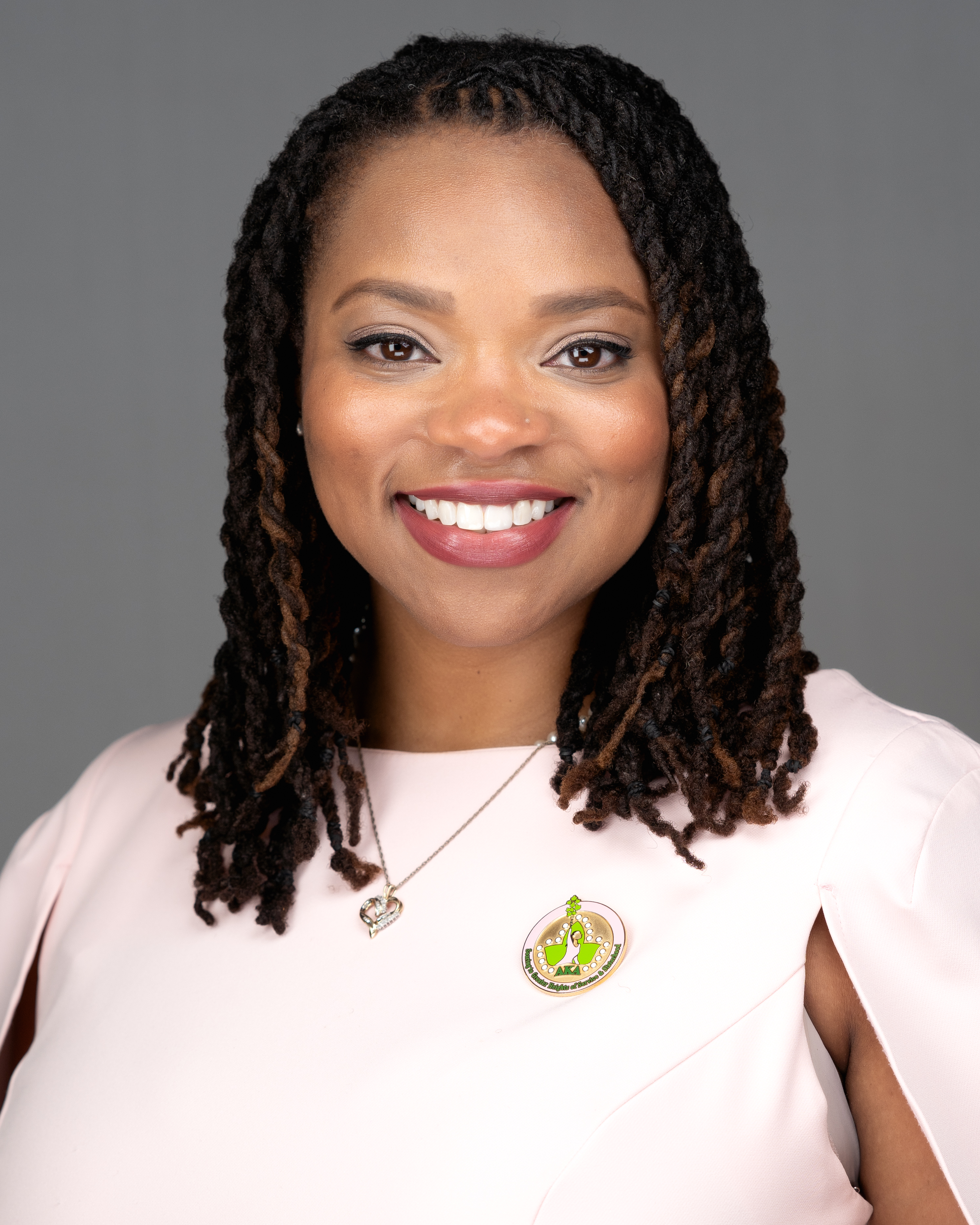 I am honored to welcome you to our official website. Chartered in 1982 as the second graduate chapter in the District of Columbia by 80 devoted members, Xi Zeta Omega Chapter is now home to nearly 300 members.
Xi Zeta Omega Chapter's success lies in our desire "to be supreme in service to all mankind."
For 43 years, our chapter aims to:
carry out the overall goals of Alpha Kappa Alpha Sorority, Incorporated;
implement programs and perform services which provide cultural enrichment and educational, scientific, and professional training;
support charitable causes which benefit those in the Washington, DC Metropolitan Area whose lives have been impacted by complex social problems and to meet other needs of the area; and
engage in non-partisan participation in public affairs on a national and local level to meet the specific community needs of the District of Columbia.
We are currently implementing the 2022-2026 International Program: Soaring to Greater Heights of Service and Sisterhood under the direction of International President Danette Anthony Reed. This administration has six initiatives. Strengthen Our Sisterhood will serve as the administration's Foundation Initiative as we strengthen our bonds to support our service mission. The remaining five initiatives will serve as the program initiatives, which include: Empower Our Families, Build Our Economic Wealth, Enhance Our Environment, Advocate for Social Justice, and Uplift Our Local Community.
Our success is also driven by our members and the compassion we have for each other. We work tirelessly to create and maintain a culture of community where all sisters feel welcomed, valued, heard, and encouraged to serve - everywhere, every time.
As President, I seek to create more meaningful and impactful connections with our sisters, our partners, and the community we humbly serve. If you wish to explore ways to partner with us, or suggest how we can better serve the District, feel free to contact me at president@akaxzo.com.
We invite you to visit our website often for upcoming events and programs!
Yours in Sisterhood and Service,
Courtney A. Coffey, MPH
President